Single-Point of Entry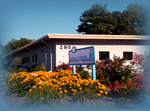 Program: A single point of entry for adults with a mental health diagnosis to acquire case management or residential services in Broome County. The Single-Point Entry will give you access to all the services appropriate to your situation.
Available to: Eligible adults with a serious mental illness.
Location:
Catholic Charities of Broome County
Mental Health Division
290 Front St.
Binghamton, NY
Contact: 723-9991
---