Case Management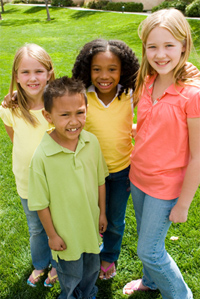 Children's Flex Team (CFT)
The Children's Flex Team is an intensive preventive program for children in our community. The Flex Team provides an array of services to seriously emotionally disturbed children and their families enabling these children to live at home and in their communities.
Support Services Provided:

Some of the services provided by this program include: Crisis Response, Respite Care, Skill Building, Intensive In-Home and Family Support Services.

Eligibility:

Youths who are eligible for this program range in age from 5-18, and are at imminent risk of inpatient psychiatric services and placement in a Residential Treatment facility.

Payment:

Medicaid, Private Insurance
Intensive Case Management (ICM), Supportive Case Management (SCM) and Aging Out Services
The goal of these programs is to prevent psychiatric hospitalizations by gaining access to needed psychiatric services, coordinating treatment planning, providing crisis assistance and client advocacy, linking to community resources, monitoring overall services delivery, and providing home based support.
Support Services Provided:

Respite and service dollars (flexible funding)

Eligibility:

To be eligible for this program, one needs a DSM-IV diagnosis, and/or must have severe functional impairments.

Payment:

Medicaid, Private Insurance
Mentally Ill / Chemically Addicted (MICA)
MICA provides outreach support to youths and their families who are affected by mental health and substance abuse issues. MICA provides short-term counseling and case management services to these families either in the home or at school.
Eligibility:

Youth up to age 21 who are at risk of running away and who directly experience difficulties themselves with substance abuse and mental illness, or who are affected by family member's difficulties in these areas, meet eligibility requirements for this program.

Payment:
Sharing Hope & Inspiring New Energy (SHINE)
Provides an array of outreach and intensive family services to prevent the placement of youth, to decrease the length of stay for youth who are places, and to prevent higher levels of placement.
Each family works with an Intensive Family Worker and a Parent Guide for coaching, parent support/education, skill building and respite.
We also work to reduce court involvement, improve family functioning (supervision, structure, relationships, conflict resolution), school performance and increase family supports.
Eligibility

DSS or Probation referral
---