Welcome to Catholic Charities of Broome County!
We exist to raise awareness for our cause and bring change to the lives of those we serve in Broome County. With your help we can make a difference. Our website furthers our mission by providing ways for you to learn more and get involved. Thanks for visiting. Your support is appreciated.
Portfolio's Cafe to Close it's Doors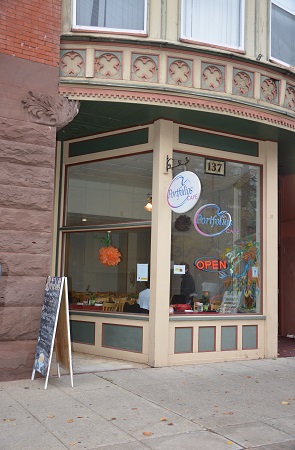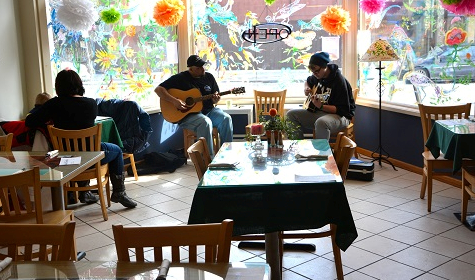 Portfolios Café is an old friend of mine. It turned 28 this year, the same as my youngest daughter who I was carrying when I researched and wrote the program grant that launched this initiative, designed to employ young people who had a mental health challenge.   On March 17, 1987, I had the pleasure of being a part of opening this new and innovative affirmative business in downtown Binghamton. At the time, Catholic Charities was the first of five grant recipients of such a program awarded by the New York State Office of Mental Health. 
In preparation for our opening, we rehearsed being a restaurant at our Four Seasons Club with the help of staff who had restaurant experience and it was then that we developed our signature dishes including our famous Broccoli Normandy soup. At 137 Washington Street, a former art gallery, we conceived the notion of rotating art exhibits to showcase local artists, still going on to this day. We concentrated on fresh and tasty foods, quick to order and serve, in a pleasant and welcoming atmosphere. Over the years we have catered many meetings and events in the area and for many years were known for our delicious kolochkis.
Over the years, many people have been trained at this Café and gone on to employment or further education. We have enjoyed the patronage of our downtown community and hosted many events there including First Friday. Over the years we have published two cookbooks; you will see the favorite recipes of many current and former Catholic Charities employees in them. We have had consultants and Executive Chefs, BU interns who have lent their talents and expertise at studies and funding support through  federal grants and local foundations. Washington Street has been closed and opened a few times since our opening and is currently flourishing.
 Unfortunately, funding has not kept pace with the resources needed to support the Café, which is also a business, and revenue from restaurant patrons has been insufficient for many years. It is difficult to recruit and retain staff that can both provide program support while running a business.  All costs have gone up including staffing, rent, utilities, food and all the operational costs necessary to keep it running. Recent staff turnover has caused us to finally face the fact that the Café is not viable financially or programmatically.  Even with a recent infusion of additional funding, when the Café is fully staffed, Portfolios will be facing a significant deficit without being able to sustain a high quality program. While many laud the program and idea, restaurants live and die by their foot traffic which is sadly lacking.
Because of this, we have made the very difficult decision to close the Café. However, when one door shuts, another window opens and we will be redesigning and creating a new employment service. After 28+ years, it may be that it is time to update what we do and try something new. What will not change is our dedication to the people who need this service; we expect Portfolios to continue in a new shape and form to be announced at a future date. I am touched by the beginning swell of ground support for our Café; if there were any way to keep it going and provide this very needed service, we would not be choosing this path.
At this time I would like to recognize all the talented staff and Café Associates who have come through our doors and to thank all of our patrons, funders and supporters over the years. Stay tuned for a new chapter, a new name but the same spirit of helping people that we have always employed.
~Lori Accardi
Executive Direcor
---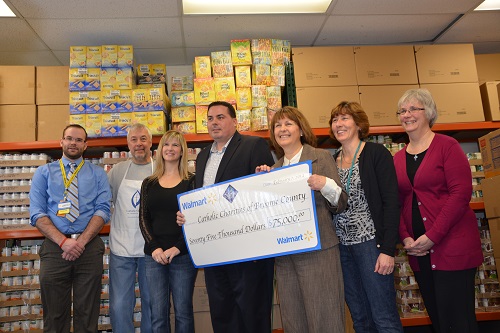 Catholic Charities Accepts Check from Walmart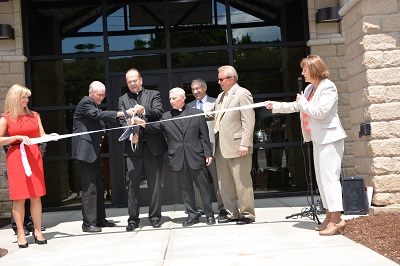 Grand Opening Celebration


Follow us on Facebook for our latest updates.


Check out our Pinterest page.
---