Welcome to Catholic Charities of Broome County!
We exist to raise awareness for our cause and bring change to the lives of those we serve in Broome County. With your help we can make a difference. Our website furthers our mission by providing ways for you to learn more and get involved. Thanks for visiting. Your support is appreciated.
"Hoping, Inspiring, Believing"
I am pleased to present our 2018 Annual Report: "Hoping, Inspiring, Believing." Each day our staff and volunteer force of over 500 people partner with members of our community to offer hope in overcoming challenges like food insecurity, poverty, illness and special needs, homelessness and unemployment. Together they create success stories that inspire, powered by belief in the capacity of others. You will also find testimonies by our staff about why they choose to work at Catholic Charities.
This year, for the first time, we are proud to produce a special report on Encompass Health Home. We are especially proud of our 4 star rating, given by the NYS Department of Health based on our achievements in promoting positive health outcomes.
We are deeply grateful to be supported by our community through volunteer work, through monetary and in-kind donations and by a talented Executive team and staff, Diocesan leadership, and Board of Directors that make it possible to serve over 50,000 people each year. In this year of Grace declared by Pope Francis, we give thanks for the many kindnesses that come our way. "We are all responsible for the life of the community, of the common good…" (Pope Francis, 1/1/19); may such grace carry us forward as we continue our work in 2019.
Lori Accardi, Executive Director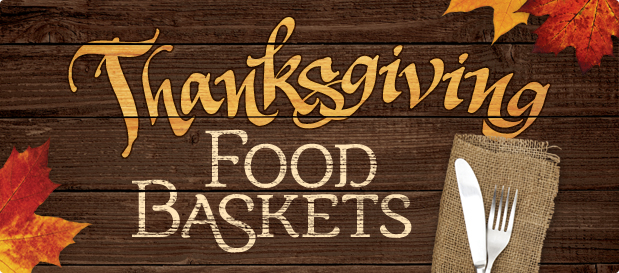 Catholic Charities Food Pantries will be offering the opportunity to sign- up for a Thanksgiving Basket September 9th through October 18th.  Baskets will include all the items needed for a wonderful holiday meal.
Individuals 18 years and older must provide proof of residency within the last 30 days and ID for each household member. 
Catholic Charities Community Mentors Program
Catholic Charities is pleased to announce our newest initiative to help people move out of poverty. Through conversion of our Binghamton pantry into a Community Empowerment Center (CEC), we will enhance our Economic Independence Program by adding Community Mentors.  This is part of the recent Governor's initiative to relieve poverty in 16 communities across our state.
Two part-time mentors will be offering guidance and encouragement to participants based on their own lived experiences with overcoming the challenges of poverty. Mentors will offer extra support when helping patrons determine the underlying reason they are facing food insecurities. Mentors can uniquely understand the barriers and hardships of poverty to help others improve their financial stability. They can help support individuals to follow through on suggestions and referrals to additional services. Mentors can encourage patrons to attend healthy cooking demonstrations and educational programming classes on budgeting, opening checking/savings accounts, and educational mini-sessions for additional financial supports, all offered at our CEC.
For more information, please call Mary Whitcombe at 607-584-7800 or 607-729-9166.
Prime Care Coordination
Effective July 1st, 2018, Medicaid Service Coordination transitioned to Health Home Care Management. Catholic Charities has aligned with Prime Care Coordination, a designated Care Coordination Organization in our region, which will be able to provide  the best possible service. We are happy to help you connect with Prime Care, and can provide you with more information regarding Care Coordination. We have worked closely with Prime Care to ensure all of your needs will be met, and we encourage you to reach out to the Prime Care team if you have any additional questions.
---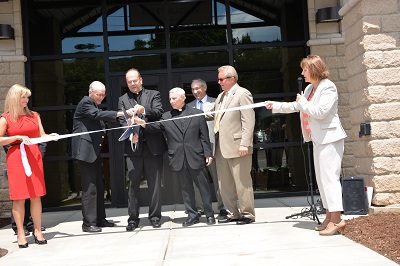 Grand Opening Celebration

---