Welcome to Catholic Charities of Broome County!
We exist to raise awareness for our cause and bring change to the lives of those we serve in Broome County. With your help we can make a difference. Our website furthers our mission by providing ways for you to learn more and get involved. Thanks for visiting. Your support is appreciated.
"Partnering For Change"
2015 was a year of gearing up for big changes in how services will be delivered for the most vulnerable in our community.  While we continue to serve over 50,000 people each year, it has become more important than ever to look at whether our programs are still relevant and provided in ways that maximize available funding and resources. 
Our theme is "Partnering for Change" as we work on new collaborations locally and across New York State.  By coming together in new ways with other groups, we can bring the best of each entity to bear in serving people most in need.  The positive energies of many make our services possible.
It is with profound gratitude that we recognize our Diocesan Leadership, Board of Directors, dedicated staff and volunteers, donors and supporters: you mkae it all possible. Finally we thank those who we are honored and privileged to serve and walk with on their individual journeys of change.
Lori Accardi, Executive Director
---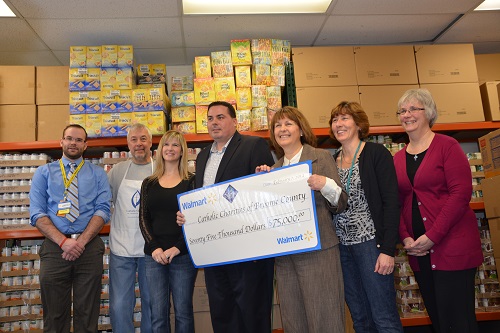 Catholic Charities Accepts Check from Walmart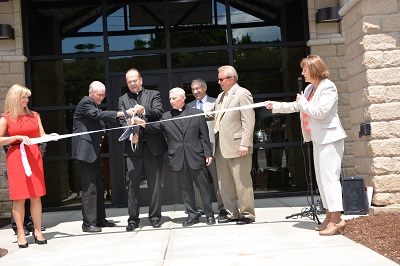 Grand Opening Celebration

---