Health Home Care Management
Program: Care Management assists individuals in their recovery journey, utilizing person centered practices and best practice health promotion services.  Care Managers oversee and coordinate access to needed services, ensuring that all needs are addressed in a comprehensive manner.  Consumer Care Managers provide additional peer support to complement the continuum of care.
Available to: Medicaid eligible adults and children with a chronic medical and/or behavioral health condition:
Two or more chronic medical conditions OR
One single qualifying condition of:
HIV/AIDS, AND/OR
Serious Mental Illness (SMI) (Adults)
Serious Emotional Disturbance (SED) OR Complex Trauma (Children)
In addition, must have certain functional needs which meet criteria for Health Home Care Management services. 
Contact: 607-723-9991 (Adults) or 607-729-9166 (Children)
ADULTS
CHILDREN & FAMILIES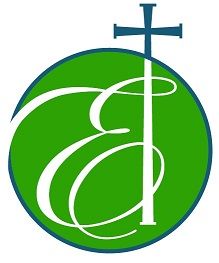 Encompass Family Health Home is accepting referrals to enroll Children and provide services to  Families as a part of our Health Home Serving Children across 48 Counties in Upstate NY.
This expansion of Encompass Health Home is a collaboration of Catholic Charities and their partners across Upstate New York, managed by Catholic Charities of Broome County.    We will continue to expand our efforts to positively impact the lives of the most vulnerable in our communities, and are committed to providing high quality, person-centered care aimed at providing opportunities and choices for enhancing health and success for those we support.
CARE MANAGEMENT AGENCIES & COMMUNITY PROVIDERS
Agencies interested in partnering with Encompass Health Home to provide Care Management services, may contact us at 607-729-9166 for more information.
Community Providers interested in becoming part of our Provider Network, may contact us, or complete the Provider Acknowledgement Form and return to us at Encompasshealthhome@ccbc.net.