Careers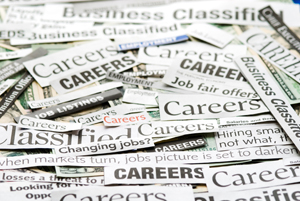 Jobs at Catholic Charities
Equal Opportunity is the policy of Catholic Charities as it is in the best interest of the agency to develop and use its human resources to their full potential and to select the best qualified person for every job. All employees hired and promoted have been selected from all candidates on the basis of qualifications and requirements necessary to perform the job.
Employees of Catholic Charities of Broome County have been serving those most in need in our community for over 75 years.
If you'd like to start doing something to help those in need, consider becoming part of our very special team of caring professionals.
Positions Available
Intensive Case Manager will work children, their families and providers of services to develop a written service plan.

The Controller will be responsible for the direct oversight of most staff,setting up reporting schedules and reviewing their work before submitting to CFO for overall analysis.

The Maintenance Worker will be responsible for the ongoing maintenance and daily needs of the properties associated with Catholic Charities of Broome County. Position will require being on-call to include a rotating weekend schedule.

Residential Services

Full-time, Part-Time and Per-Diem positions available. Write or assist in writing reports and docu...

Residential Services

Positions available for 2nd and 3rd shifts, and relief work in community residence for adults or adolescent boys. Teach/assist in developing/maintaining ADL skills...

Children & Youth Services

Provides individual and/or group skill building services and respite either in the child's home or c...

The purpose of this position is to convey and promote the mission and image of Catholic Charities to the community and key agency constituents. To this end, the Public Relations Coordinator is tasked with telling our agency story with the goal of strengthening our base of supporters. The Public Relations Coordinator will be responsible for the development and implementation of strategic communications involving advertising, digital marketing; web development; public relations; internal employee communication; creative and social media. In concert with the Development Department, this position will be involved with the implementation of cultivation events and in the promotion and coordination of agency special events.

The Family Support Service worker is a part-time position that will encourage empowerment and self advocacy through modeling, suggesting opportunities for socialization, assisting in establishing connections to community resources, sharing educational materials, and informing parents of their rights and responsibilities.
E-Mail Applications/Resumes to hr@ccbc.net
Or Mail application to:
Catholic Charities of Broome County
c/o Human Resources
232 Main Street
Binghamton, NY 13905
---