Careers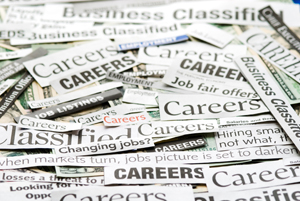 Jobs at Catholic Charities
Equal Opportunity is the policy of Catholic Charities as it is in the best interest of the agency to develop and use its human resources to their full potential and to select the best qualified person for every job. All employees hired and promoted have been selected from all candidates on the basis of qualifications and requirements necessary to perform the job.
Employees of Catholic Charities of Broome County have been serving those most in need in our community for over 75 years.
If you'd like to start doing something to help those in need, consider becoming part of our very special team of caring professionals.
Positions Available
Work with mentally ill adults to oversee and set up budgets and to teach money management skills.

The Care Manager functions as a member of an interdisciplinary team to provide care coordination to Health Home eligible recipients. Caseloads will consist of individuals with serious mental illness and/or multiple comorbid medical or substance abuse disorders. The Care Manager advocates for and supports recipients, engages with community agencies/healthcare providers and others on their behalf to ensure access to services needed to increase wellness self-management and reduce avoidable emergency room visits and/or hospitalizations.

Title: LPN
Hours: Full-Time 8:30am-4:30pm Monday-Friday Must be flexible
Application Deadline: December 23, 2014

Mental Health Services

Full-Time position available working with vulnerable adults

Residential Services

Full-time, Part-Time and Per-Diem positions available. Write or assist in writing reports and docu...

Residential Services

Positions available for 2nd and 3rd shifts, and relief work in community residence for adults or adolescent boys. Teach/assist in developing/maintaining ADL skills...

Children & Youth Services

Provides individual and/or group skill building services and respite either in the child's home or c...
E-Mail Applications/Resumes to hr@ccbc.net
Or Mail application to:
Catholic Charities of Broome County
c/o Human Resources
232 Main Street
Binghamton, NY 13905
---